Director:Tingting Liu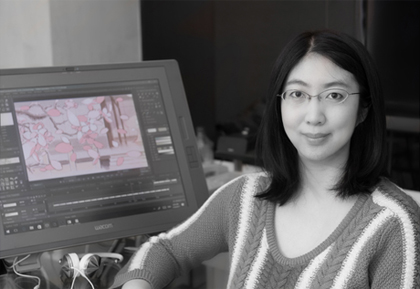 Tingting Liu is a female independent director, animator, artist and designer originated from China, now working in Hollywood movie industry. Contributed in many awards-winning animation movies including The Peanuts Movie,Ice Age: Collision Course, Rio2, Cars 2 of several world-renowned animation studios as Pixar Animation Studio, Blue Sky Studio. Tingting currently is working at Laika Studio for facial animation. Tingting finished the critical acclaimed Kubo of Two Strings, and now working on Laika's next film project. Other than feature films, Tingting Liu also worked in various commercial animation productions for Top 500 global enterprises including MacDonald's, Fisher-Price, 20th Century Fox World at Malaysia, Western Union and Cinemark. Screened world-widely in a number of movie festivals, her independent short film projects also got international recognition. Tingting Liu is an ASIFA pro member, and an active member of Visual Effects Society. After four-year BA study of graphic design in the Academy of Art and Design of Tsinghua University, she got an MFA degree of animation from Savannah College of Art and Design. Tingting Liu start Wintersweet animation studio 2017 for producing more independent interesting animation shorts and film projects.



Visual effects: Daniel R. Casey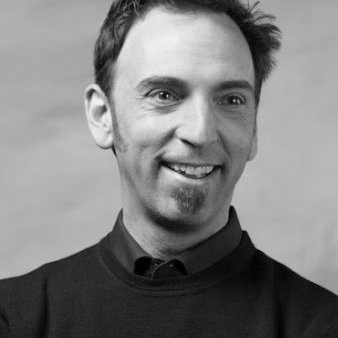 Dan is a leading visual effects, concept and texture artist for world famous animation studio, Laika. He has 20 + years of CGI and Stop motion experience with a focus on design and art direction for world-renowned film and TV. His work includes many Oscar nominated film projects: Supervisor for Digital Design Group on Coraline, Preproduction CG Supervisor on ParaNorman, Previs artist on The Box Trolls and Layout and Concept artist for Kubo and the two strings. Dan worked for several years as a lead digital artist and texture supervisor on Columbia Pictures' feature film Final Fantasy: The Spirits Within, a masterpiece and beloved by millions of final fantasy fans.
In his previous years, Dan founded Metropolis Digital, a CG production and VFX house in San Jose, California, where he supervised and art directed productions for FOX TV, TBS, The X-Files, FOX Kids, Saban Entertainment, and Centropolis Effects.
Composer: Tao Liu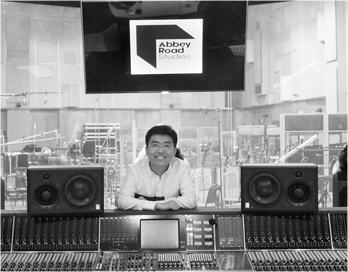 Tao Liu is an active composer and score producer mainly works for film, TV and multi-media projects. He has worked on over 70 projects including feature films, documentaries, video games, commercials, trailers and short films.Liu's strength including writing big Hollywood dramatic music as well as intimate subtle music. And has a unique and effective way of enhancing the story with melody, harmony and orchestration. He is a winner of Best Original Score in Asians on Film Festival 2013. He is also a nominee for Best Original Score in the National Short Film Festival and Best Original Score in the San Francisco Short Film Festival. His music also featured in numerous award-winning films including Higher Sky which has won a student Academy Award for best Animation. Tao Liu has a master degree in Film Scoring and Filmology. He was accepted by both BFA and the prestigious Film Scoring Program at USC. After graduation, Tao Liu interned at Remote Control Productions and learned music production concept and technology from Academy Award-winning composer Hans Zimmer and his team. He's also an assistant and music Programmer at Ilsley Music founded by Christopher Young. And an orchestrator of Dragon Nest: Warrior' Dawn produced by Mission Impossible III producer Bill Borden.He was hired in Jerry Bruckheimer's Feature Film Deliver Us From Evil as a Music Arranger and Programmer. This film was directed by Doctor Strange Director Scott Derrickson, starring Eric Bana and Olivia Munn.In 2016 Tao Liu was the score producer for a Bruce Willis film and hired with London Symphony Orchestra to perform the score and recorded the score at Abbey Road Studios. http://ywshuo.wixsite.com/yuwen-shuo




Sound designer: Amanda Peach Hughes





Amanda Peach Hughes began her sound designing education and career back in the Fall of 2013 at Savannah College of Art and Design. Since then, she has sound supervised, edited and designed as well as composed music on over 30 independent projects, several of which have been selected for film festivals throughout the globe, including the Seattle International Film Festival, NYC Independent Film Festival, Atlanta Horror Film Festival, and Telluride Film Festival. She has also led the sound design for shorts that have been developed for organizations, such as Shriners Hospital for Children, and composed music for an animated short that has appeared on ShortsHD. Her work can be found on her website: www.amandapeachhughes.com.